REMEDIAD
With RRD RemediAd, make your content accessible to even poor sighted people now.
Speak to our expert to know more.
Take the first step to reaching 2 billion customers worldwide
Take the first step to reaching 2 billion customers worldwide
Do you know the business and human cost of ignoring people with visual disabilities?
Your digital content doesn't reach them
You're losing the opportunity to grow your business
Your business is not seen as inclusive and diverse
Your business is non-compliant with the laws
of PwDs will leave a website that is difficult to use
Source: Pew Internet Project
Total estimated cost of a digital accessibility lawsuit to the defendant
Source: TNW
What RRD RemediAd can do for you
Increase reach and brand awareness
Access the untapped 13 trillion economy of PwDs
Create a more inclusive and diverse culture in your business
Avoid litigation for non-compliance
Industries that can benefit
Education
Banking, financial services, and insurance
Healthcare
Digital publishing (e-commerce, e-books)
Service Portfolio
Leveraging the right mix of solutions, innovation, and resources, RRD RemediAd can accelerate your move towards full accessibility.
PDF Remediation
Website Remediation
Video Remediation
Accessibility Consulting
Customer Outcomes
With RRD RemediAd, you can:
Help you achieve accessible communications
Remediate complex documents
Achieve nearly 40% to 50% more cost-efficient remediation than manual tagging options
Improve SEO
Ensure superior navigation and usability
Elevate customer experience
*Sec. 508 of the US Federal Law, ** Web Content Accessibility Guidelines
Explore
Include everyone by remediating your digital documents at scale
RRD RemediAd
Get the remediation advantage for digital accessibility at scale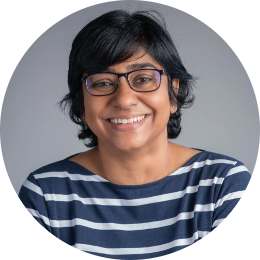 Expertspeak
"Ensuring digital accessibility for the visually impaired cannot be treated merely as a check-the-box exercise for meeting government guidelines. Making organizations and institutions digitally accessible and inclusive to everyone is morally the right thing to do. By committing to remediation at scale, institutions can ensure they help everyone access the right to information."
- Sameena Mahmood, Assistant Vice President - Operations
Client Success Stories & Testimonials
Global Brand Solutions / Production at Scale / RemediAd
50% time savings through expert remediation of healthcare enrollment kits
January 28, 2022
VIEW SUCCESS STORY
FAQs
What is an accessible document?
A document is considered accessible when it can be accessed by people with varied disabilities such as blindness, color blindness and cognitive disabilities, to name a few. The documents can be accessed using screen readers and other assistive technologies.
What types of digital entities need to be made accessible?
Anything that is produced digitally needs to be made accessible; it could be files, videos, websites etc. For example, videos need to have captions, images need to be free of text, and provide alt text that describes the content contained in them, PDFs need to be tagged so that screen readers can understand them.
What is assistive technology?
Assistive technology (AT) is a term for assistive, adaptive, and rehabilitative devices for people with disabilities and the elderly. In the digital world, people use pointing tools, screen readers and voice controlled software to access the computer. Assistive technology apps and tools can help users navigate effortlessly.