Onsite In-house Agency
Get complete creative support for internal marketing teams with scalable, consistent, quality work
Is recruiting and retaining the most suited creative professionals a constant struggle? Challenged to maximize resource efficiencies while eliminating unnecessary overheads? Does your team composition have to change quickly to suit seasonal business needs?
You can hit your agility, cost efficiency, and quality targets simultaneously using onsite agency services for your marketing and creative services functions. A dedicated onsite unit can supplement your in-house talent with a network of trained creative and strategy experts.
RRD GO Creative,TM's onsite in-house agency services provide you with resources that are trained in your brand guidelines so they may serve as an extension of your in-house marketing and design teams. Their experience with the latest technologies and market trends are a huge advantage when developing trendy yet brand-compliant creative assets that resonate with customers. Reduce wait times and smoothly scale up and down, depending on your business need, with the on-demand, always-on services.
The RRD GO CreativeTM Edge
Global creative resource pool that matches any requirement
Pre-trained onsite resources and channel experts
Easily scalable or retractable on-demand, and always-on services
Consistently top-quality output and accuracy
Business Outcomes
Our onsite resources work with your marketing teams to implement and maintain brand consistency across locations. As your in-house agency, they innovate and collaborate continually with all the designated business units to ensure the best quality of output.
The team regularly gets upskilled or re-skilled which prepares them for the extra demanding times, and large volumes of requests. Even better, all this is done at a lower total cost of ownership than what you would've incurred to hire new resources.
Here are some of the services we offer
Global Marketing Campaign Management
End-to-end Creative Agency Services
Domain Experts and Creative Talent Network
Vendor Ecosystem Management
Multiple, Customized Delivery Models
CoE Creation and Management
Client Success Stories & Testimonials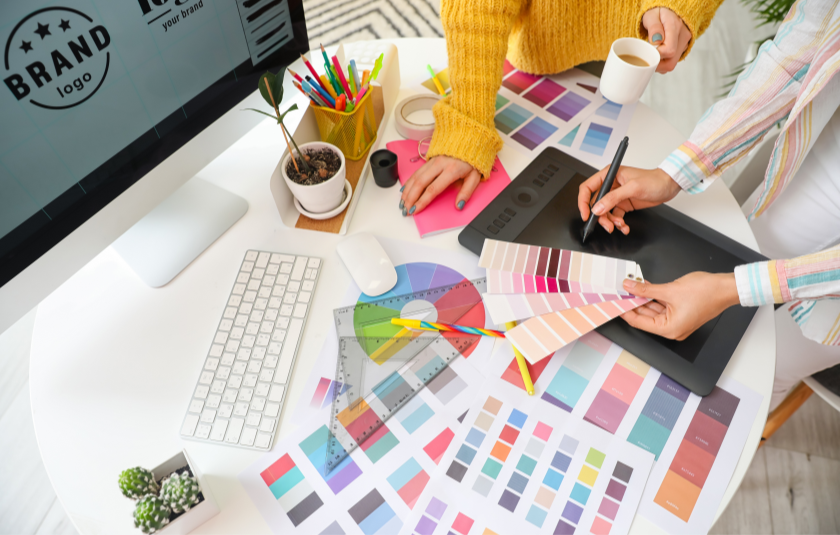 Global Brand Solutions / Onsite In-house Agency
Collaborative Approach between Onsite and Nearsite Teams Maintain Brand Compliance for all Units
January 28, 2022
VIEW SUCCESS STORY
FAQs
What is an onsite agency?
An on-site agency is like an extension of the company's own marketing or creative team. The agency works with the internal teams onsite, like their own in-house advertising agency, and provides every kind of support, be it content, design, planning and implementation, overall management, or strategic consulting.
What is a creative talent network?
A creative talent network is a company or a platform that connects brands and clients to a group of skilled and experienced professionals and experts such as writers, designers, domain experts, practitioners and even sometimes actors and event managers.
What does it take to create a CoE?
It takes a group of dedicated professionals and a management dedicated to developing, establishing and using best practices to improve future outcomes for the business. When creating a CoE, attention must be paid to standardization, leveraging assets, measuring performance, guidance and governance, and balance and subject matter experts.