ACCESSIBILITY REMEDIATION
Fast-track to a compliant and inclusive business environment by making your digital documents accessible to all
Why should your digital assets be ADA-compliant?
The high human cost of ignoring the digital accessibility needs of Persons With Disability (PwD), lack of inclusivity, and non-compliance with ADA can result in expensive accessibility lawsuits and loss of reputation.
The Americans with Disabilities Act requires every public organization to make its services and products accessible to people with physical disabilities. In terms of digital content, this means making everything accessible - right from electronic documents, websites, forms, videos to other publicly consumable content.
RRD RemediAd, our smart remediation tool, is your one-stop ADA-compliant solution. It combines an Expert-in-the-Loop model with powerful AI technologies to remediate your non-compliant documents and establish you as an inclusive, compliant brand. By helping you deliver accurate, accessible PDFs at scale, RRD RemediAd ensures that no customer, employee, partner, or vendor is left behind.
Service Portfolio
Leveraging the right mix of solutions, innovation, and resources, RRD RemediAd can accelerate your move towards full accessibility.
PDF Remediation
Website Remediation
Video Remediation
Accessibility Consulting
Customer Outcomes
With RRD RemediAd, you can:
Achieve compliance with Section 508*, ADA, WCAG**
Remediate complex documents
Achieve nearly 40% to 50% more cost-efficient remediation than manual tagging options
Improve SEO
Ensure superior navigation and usability
Elevate customer experience
*Sec. 508 of the US Federal Law, ** Web Content Accessibility Guidelines
Explore
Include everyone by remediating your digital documents at scale
RRD RemediAd
Get the remediation advantage for digital accessibility at scale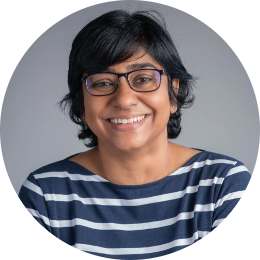 Expertspeak
"Ensuring digital accessibility for the visually impaired cannot be treated merely as a check-the-box exercise for meeting government guidelines. Making organizations and institutions digitally accessible and inclusive to everyone is morally the right thing to do. By committing to remediation at scale, institutions can ensure they help everyone access the right to information."
- Sameena Mahmood, Assistant Vice President - Operations
Client Success Stories & Testimonials
Global Brand Solutions / Creative Production / RemediAd
50% time savings through expert remediation of healthcare enrolment kits
January 28, 2022
VIEW SUCCESS STORY
FAQs
What is a good presentation design?
A good design is simple, yet visually appealing. There has to be a fine balance between text and visuals, and only the main points of the idea should be showcased on each slide. The presentation is considered to be appealing only when it shows more visuals and graphics, and has less text. In addition to this - information design, or how we lay the information and tell the story, also would contribute to good design.
What is a personalized video for?
A personalized video is created and customized for a specific purpose and a specific person who is the receiver. It can be used for many interesting purposes like celebrating a person's victory, offering a customized demo, making a job offer, explaining a contract, providing an insight into a person's achievements or even communicating to a whole team for a common goal.
What is the role of videos in marketing campaigns?
Video marketing is now an integral part of any content marketing strategy because it is one of the most communicative and visually enriching forms. It is now seen as one of the most effective tools of brand building due to its vast application - portfolio of offerings, brand voice, narrating a story, and even showing a demonstration of the product.