ACCESSIBILITY REMEDIATION
Fast-track to a compliant and inclusive business environment by making your digital documents accessible to all
Why should your digital documents be accessibility-compliant?
Every digital document or asset that you create needs to be compliant with international accessibility standards like WCAG, PDF U/A, ISO 32000-1:2008.
Besides excluding millions of PWDs from accessing information about your products, services, and from doing transactions, non-compliance puts your company at risk of expensive lawsuits.
How can RRD GO CreativeTM help you?
Our accessibility services can help you become compliant and inclusive by making all your digital content accessible - right from electronic documents, websites, forms, videos to other publicly consumable content.
Our PDF Accessibility solution, RemediAd, brings together the power of AI and our team of Accessibility Experts to review your documents and provide solutions completely customized to your requirement.
Unlike other PDF remediation services that do manual tagging, our document remediation experts have access to technology that enables them to quickly categorize documents, automate redundant processes and incorporate accessibility best practices to help you achieve your objectives.
Customer Outcomes
With RRD RemediAd, you can:
Achieve compliance with country-specific digital accessibility laws (for example, Section 508 of the ADA) per WCAG and/or PDF U/A and/or
ISO 32000-1:2008
Remediate complex documents
Achieve nearly 40-50% more cost-efficient remediation than manual tagging options
Improve SEO
Ensure superior navigation and usability
Elevate customer experience
Service Portfolio
Our suite of accessibility services include:
Document remediation (PDF and MSO) at scale
Website accessibility
Video accessibility and closed captioning
Accessibility solutions consulting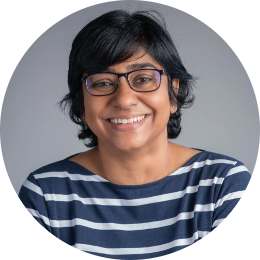 Expertspeak
"Ensuring digital accessibility for the visually impaired cannot be treated merely as a check-the-box exercise for meeting government guidelines. Making organizations and institutions digitally accessible and inclusive to everyone is morally the right thing to do. By committing to remediation at scale, institutions can ensure they help everyone access the right to information."
- Sameena Mahmood, Assistant Vice President - Operations
Client Success Stories & Testimonials
FAQs
What's the need for automating the Accessibility Remediation of documents?
The basic requirement of digital accessibility is to evaluate documents for adherence to WCAG standards. This is a time-consuming process when done manually. Using a smart remediation tool that combines AI and expert-in-the-loop becomes an efficient approach with enhanced quality, customer experience, and better turn times. Automation also provides a larger avenue for Scalability, Speed to Compliance based on customer needs, and Consistency in the way remediation has to be done. It helps build a culture of accessibility within an organization in a much shorter time frame.
What types of digital entities need to be made accessible?
Anything produced digitally needs to be made accessible; it could be files, videos, websites, etc. For example, videos need captions, images need to be free of text and provide alt text that describes the content, and PDFs need to be tagged so that screen readers can understand them.
What is assistive technology?
Assistive technology (AT) is a term for assistive, adaptive, and rehabilitative devices for people with disabilities and older people. In the digital world, people use pointing tools, screen readers, and voice-controlled software to access the computer. Assistive technology apps and tools can help users navigate effortlessly.