RRD GO Creative™ listed as a Major Contender in Marketing Services
Everest Group's PEAK Matrix® Assessment 2023 positioned RRD GO Creative™ among leading marketing service providers based on its capabilities and offerings Read more
With you, at every step of your transformation journey
RRD GO Creative™ is your transformation execution partner for marketing, business support, and productivity solutions.
Create value for customers by delivering individualized brand experiences that ensure higher marketing RoI
Boost efficiencies with custom business productivity solutions that deliver superior customer outcomes
Engage audiences with hyper-personalized, relevant experiences using AI, data science, and technology
Redefine your business with RRD GO Creative™
Redefine business outcomes by reimagining customer interactions and transforming them into competitive differentiators. Change the way you work, connect, and deliver value to your customers.
We interconnect the best-in-class people, processes, and technology to help our global clients build unique customer journeys across touchpoints, and keep their customers engaged with the brand.
500
CLIENTS
38
YEARS IN OPERATION
42
LOCATIONS
6
INDUSTRIES
16
RRD SITES
Client Success Stories & Testimonials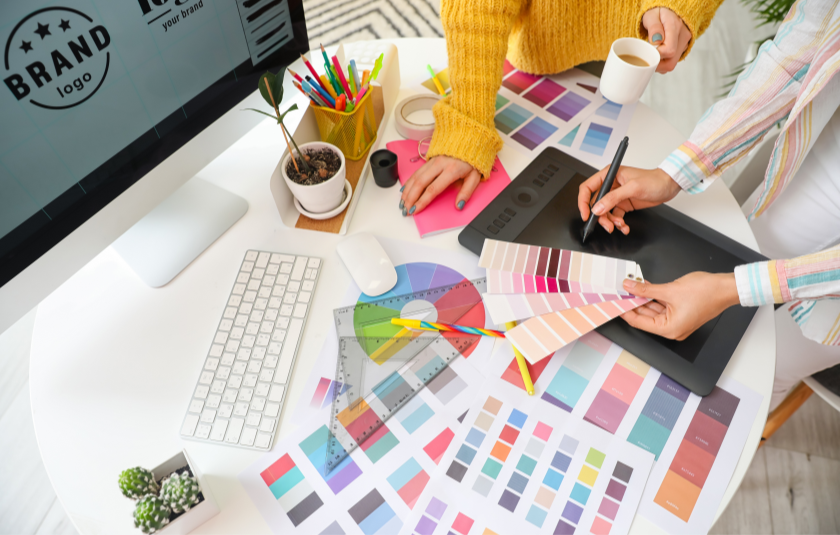 Global Brand Solutions / Onsite In-house Agency
Collaborative Approach between Onsite and Nearsite Teams Maintain Brand Compliance for all Units
January 28, 2022
VIEW SUCCESS STORY
FAQs
How can we build a brand story?
A brand story is built over time, consistently, and with outcome-driven facts and achievements, to show how the brand started, evolved, and expanded over its lifetime with specific milestones. To build a brand story, you need to start at the beginning: What are you selling? What is the customer expecting? How are you going to deliver value beyond product and pricing? What is your brand promise, mission and vision? How far have you come in the journey? Successes and milestones? The next step would be to translate everything your brand offers into compelling content and creatives, with a strong outcome-driven narrative.
What are smart work solutions?
Smart work solutions are related to services that can be customized for organizations that wish to save time and cost, or want to scale up quickly, or wish to improve the overall business performance. The end-goal of a smart solution is to increase productivity by using AI-based technologies, automation, data, ecosystems etc., that work together to improve business outcomes.
How can we prevent future disruptions in business?
Disruptions can be caused for a variety of reasons including economic and social. To avoid future disruptions in business, organizations must stay ahead of the curve in matters of technological advances, consumer behavior, market trends, buyer preferences, product innovations, and competition, to name a few. At a micro level, disruptions also occur due to lack of skilled resources or a dysfunctional business model.
What do you mean by emerging technologies?
Emerging technologies refer to new technologies which represent progressive developments within a field and can help a business gain competitive advantage. These technologies may have been derived from older technologies, or the continuing development of an existing technology. However, they can have different meanings when used in diverse areas, such as media, business, education, or science.
What is the role of digital marketing?
The role of digital marketing is to use digital strategies to maximize awareness, reach, leads, and conversions by targeting customers across touchpoints, and across the customer value chain. In relation to the objectives set by the company, digital marketing can improve ROI, relevancy, customer satisfaction and speed up the buyer's journey.
How can technology and innovation help deliver the desired levels of customer experience?
Customers now demand a digital-first experience and spend 80% of their total surfing time on the mobile phone. They also want seamless experiences when searching, considering, trying, or purchasing products – whether online or offline, or both. Technology can hyper-personalize experiences and unify conversations of the buyers, while service and product innovations that are more aligned to the rapidly advancing digital age, can all add up to deliver and exceed the desired levels of customer experience.